As an Amazon Associate I earn from qualifying purchases.
Air fryers can make virtually any vegetables taste absolutely amazing. Find out for yourself with these vegetarian air fryer recipes for main dishes, sides, appetizers & snacks!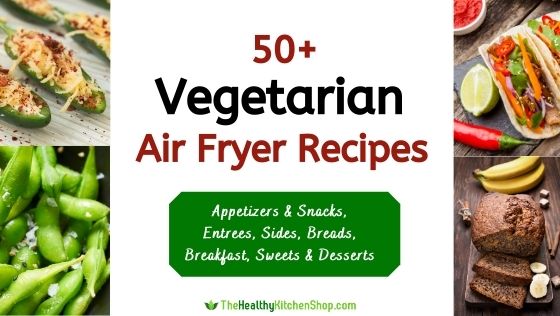 Table of Contents
Appetizers & Snacks
Vegetarian Entrées
Vegetarian Sides
Vegetarian Breads, Breakfast, Sweets, & Desserts
We wrote the book on air fryer cooking – literally!

Cookbooks by Susan LaBorde and Elizabeth Hickman available online at Amazon, Walmart, Barnes & Noble:

The Air Fryer Bible
More Than 200 Healthier Recipes for Your Favorite Foods

The Complete Vegan Air Fryer Cookbook
150 Plant-Based Recipes for Your Favorite Foods
Air fryers have become incredibly popular here in American, so naturally the demand for air fryer recipes is off the charts! The good news is that over the last couple of years quite a number of very good air fryer cookbooks have been published.
The bad news is that dozens (hundreds?) of scam artists have self-published air fryer cookbooks that are pure garbage. These people are simply copying (violating copyrights) recipes from the web, and quite often they are recipes that won't even work in an air fryer.
These garbage cookbooks are all over Amazon, and I've also seen some on Barnes & Noble and other sites. Don't waste your money! Before you buy, check out our air fryer cookbook guide here.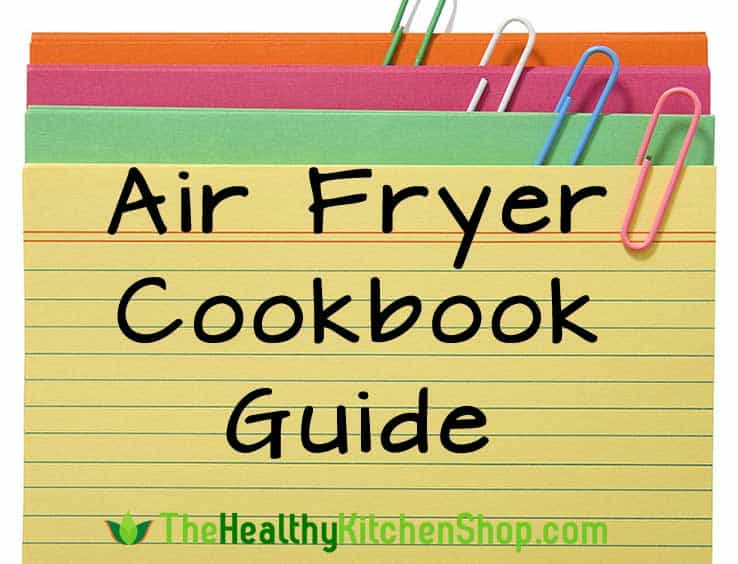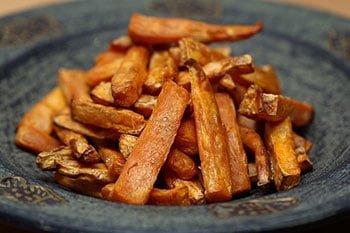 Are you still shopping for an air fryer?
If you enjoyed these recipes please share on Pinterest and help spread the word!