As an Amazon Associate I earn from qualifying purchases.
The great thing about giving gifts for cookie bakers is that they love to share their creations. They get a great new cooking tool, and you get a delicious treat!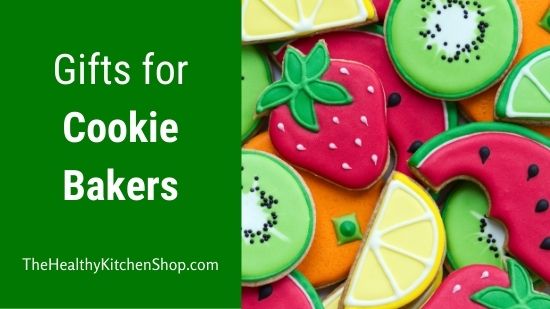 These days everyone is cooking more at home, and cookies are both easy and a traditional family favorite. Below you'll find tools and gadgets suitable for rank beginners as well as more experienced cooks. Some, like the stencils and cookie press, are especially good gift ideas for bakers who like to cook with children.
Gifts for Cookie Bakers
More Gift Ideas for Cooks & Kitchens