As an Amazon Associate I earn from qualifying purchases.
Do you love those baked breads and special treats fresh from the oven? Who doesn't?! Say thank you to your favorite cook with one of these great gift ideas for bakers!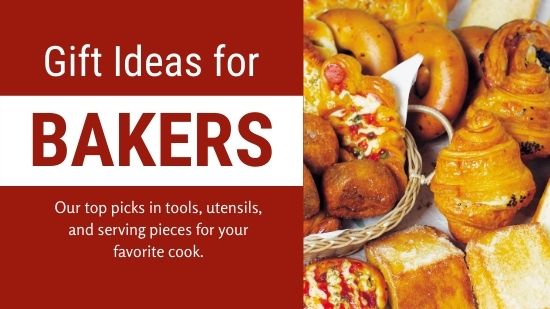 The term "baking" covers a lot of territory, including everything from healthy whole grain breads to special occasion cakes, pies, and pastries. Below are our picks for some special pans, tools and gadgets that make baking easier and/or more fun.
You're sure to find the perfect gift for the baker in your life, and of course you can volunteer to be the taste tester!
Great Gift Ideas for Bakers
More Gift Ideas for Cooks & Kitchens