As an Amazon Associate I earn from qualifying purchases.
Create a fresh, happy look in your cooking space with lime green kitchen accessories! You can find everything from basic utensils to handy gadgets to small appliances to utensils, trays, serving pieces … you name it. Our collection below runs the gamut of items that are both useful and fun.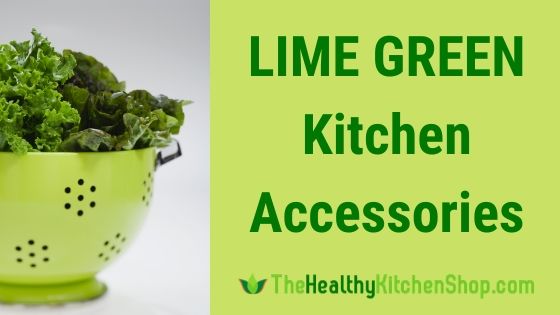 How Dated is Your Kitchen?
Anybody remember "harvest gold" and "avocado green"? Back in the day that was "the bomb" (an expression that I'm pretty sure is now almost as outdated). If your kitchen is still full of those or other colors that have somehow become a little hideous over the years, it's time to do something about it!
Lime green is a great choice for kitchens because it's such a cool, fresh, relaxing color. If you want to repaint your walls, great, but you don't have to go to that extreme. Quite often even a few small additions can change the entire look and mood of a room. Go ahead, treat yourself! You'll love having new kitchen accessories to enjoy using, and it will give your spirits a little lift every time you walk into your bright "new" kitchen.
When you see all the great products available you'll want to go all out. But if you're on a budget you're still in luck. Choose a few of the least expensive items to add little splashes of color here and there. Then make your wish list, and be sure your family and friends know about it!
Browse down the page, or click on what you'd like to see first:
(Got a passion for purple? Check out all the awesome Purple Kitchen Utensils!)
---
Lime Green Kitchen Gadgets, Tools & Storage Items
Lime Green Kitchen Utensils, Dining & Serving Pieces
Lime Green Kitchen Linens, Mits & Miscellaneous
Lime Green Small Appliances & Cookware
If you enjoyed this article please share on Pinterest and help spread the word!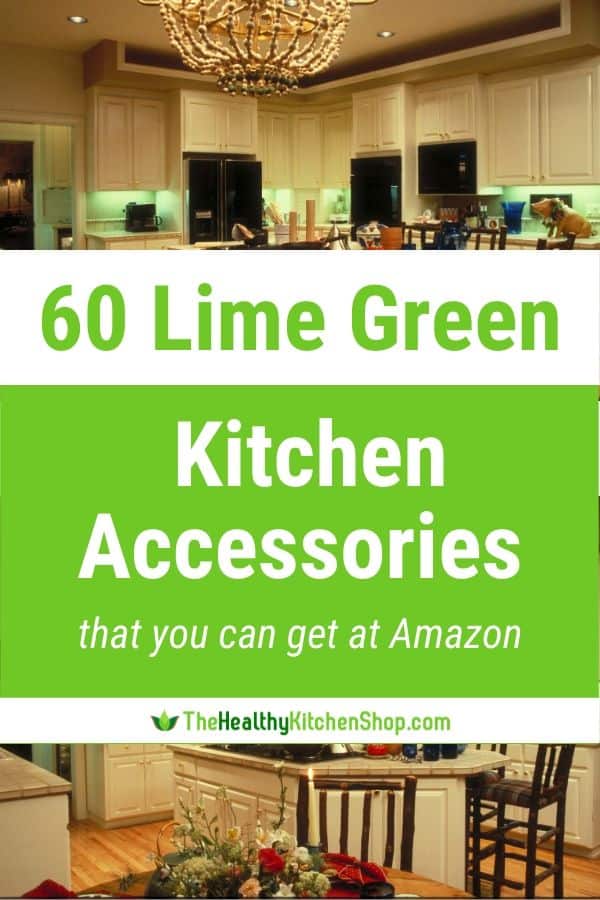 ---
Attention fellow purple lovers … you may also like our Purple Kitchen Utensils.