As an Amazon Associate I earn from qualifying purchases.
This Air Fryer Muffins For One recipe is perfect for satisfying your sweet tooth without packing on extra pounds – limited serving size means no leftovers to tempt you!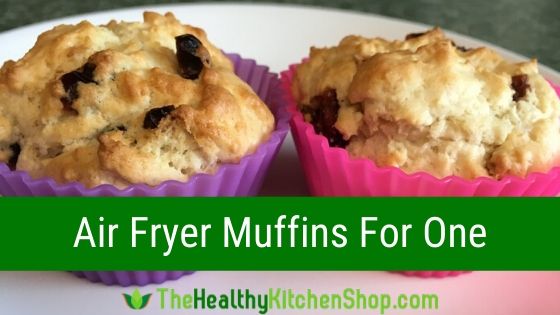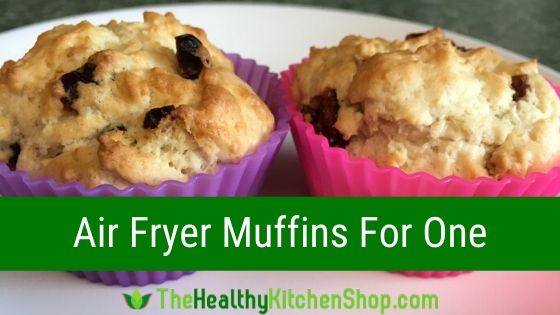 Air Fryer Cooking For One
I'm convinced that the best appliance a single person can own is an air fryer. What else is so easy to use, cooks fast, and turns out excellent results with all kinds of foods? Air fryers even do great reheating leftovers – honestly, it's the only appliance I know of that can reheat leftover restaurant French fries without making them either dry or rubbery!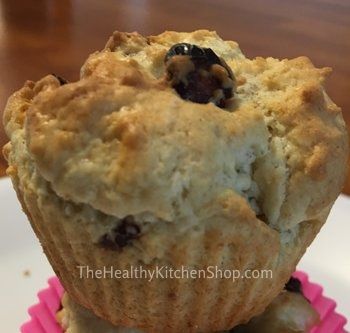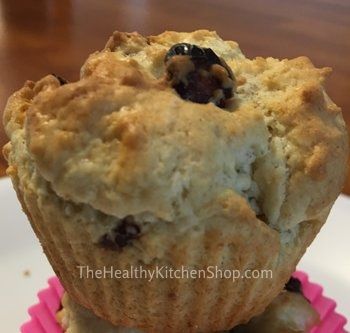 Whether you're single or just happen to be cooking for one, another advantage is the ability to bake something small without heating up a huge oven. Personally, I adore Sister Schubert's frozen dinner rolls, but I would never use my oven to bake just one. What a huge waste of energy and money!
Small batch cooking can also save some of us from over indulging. That's part of the inspiration for this air fryer muffins recipe. It allows me to satisfy my sweet tooth and then go back to eating healthy – no leftovers to keep me sneaking back in the kitchen for "just one more bite".
About This Recipe
One of my goals for this recipe was to keep it simple. For that reason I chose not to use eggs, and that does make a slight difference in texture. These are not the light and airy kind of muffins. They are very soft and moist but a bit more dense than the average sweet muffin.
Dried cranberries are used because they are a personal favorite, but feel free to experiment with other add-ins. You might enjoy pumpkin or sunflower seeds, or any kind of chopped nuts such as walnuts or pecans. Any dried fruit will work fine as long as you chop apricots or other large foods into small pieces. The only thing to avoid would be something like canned pineapple that would add too much liquid to the batter.
Muffin Cups for Air Fryers
If you own a muffin pan that fits your air fryer that's fine, but it isn't necessary. Any kind of individual muffin cups will work in an air fryer – paper, foil, or silicone.
For very liquid batters you may need to double or triple paper muffin cups. However, that shouldn't be necessary for the recipe below because it makes a very stiff batter.
Foil cups hold up better than paper, but even foil can be doubled when you need extra strength for very runny foods.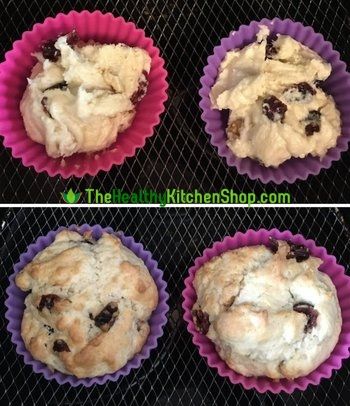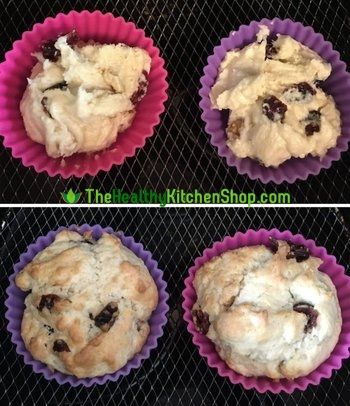 The best, and what I use most, are silicone muffin cups. They are extremely sturdy and easy to use. Most muffins, cupcakes, and even cornbread muffins pop out easily without using any kind of non-stick spray.
Silicone cups also give you the perfect fit. Whether your air fryer basket is round or square, using individual muffin cups allows you to use every inch of available space.
I own the traditional round style (see on Amazon) you see in the photos on this page. If you prefer, silicone baking cups now come in all sorts of fun shapes and colors (see on Amazon).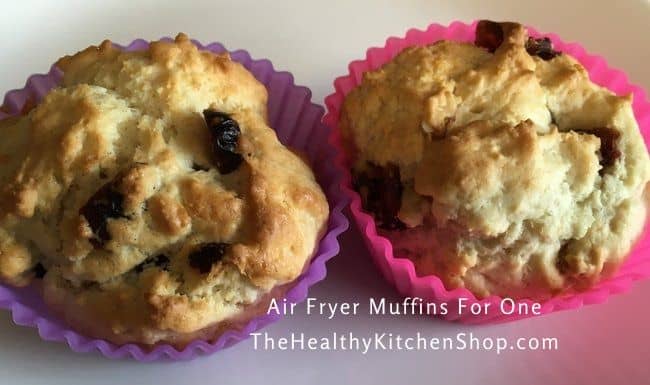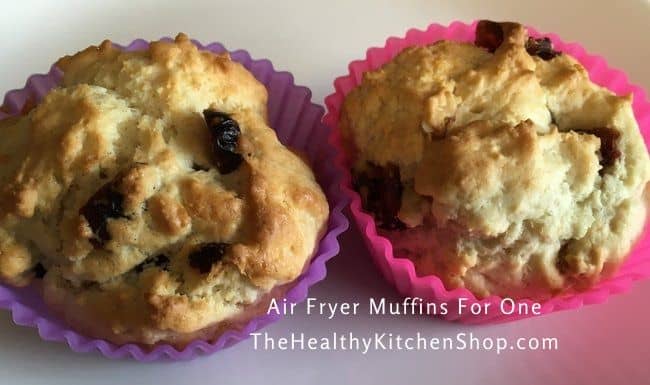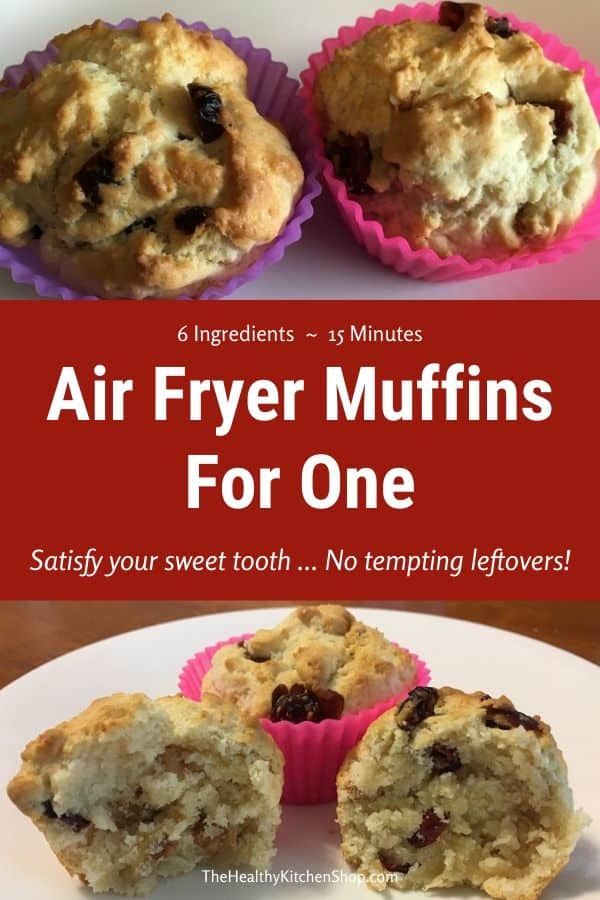 Air Fryer Muffins For One
My Air Fryer Muffins For One recipe gives you a great way to enjoy a sweet treat without overindulging, built-in portion control!
Equipment
Air Fryer

Silicone or foil work best. If using paper you may want to double muffin cups to make them sturdier.

2 Muffin cups
Ingredients
4

tbsp

self-rising flour

1

tbsp

granulated sugar

2

tbsp

dried cranberries

(See variations below.)

1 1/2

tbsp

milk

1/4

tsp

pure vanilla extract

scant 1

tbsp

melted butter
Instructions
Preheat air fryer to 330℉.

In a small bowl, stir together the flour, sugar, and cranberries.

Make a well in center of dry ingredients.

Pour milk into the well. Add the vanilla and melted butter.

Stir ingredients just until combined. Mixture should be evenly moist but will have some lumps. (Don't over mix. That will cause your muffins to be tough.)

Divide batter between your two muffin cups.

Bake at 330℉ for 9 to 11 minutes or until toothpick inserted in center comes out clean.
Notes
For a very sweet muffin, increase sugar to 1 1/2 tablespoons.
Variations: Instead of cranberries you can use other add-ins such as chopped nuts, seeds, raisins, or any other dried fruit (chop into small pieces if necessary).
© Susan LaBorde. All rights reserved. No part of this recipe may be reproduced or transmitted in any form or by any means without prior written permission.
Want more great air fryer recipes?

Check out The Air Fryer Bible Cookbook by Susan LaBorde and Elizabeth Hickman.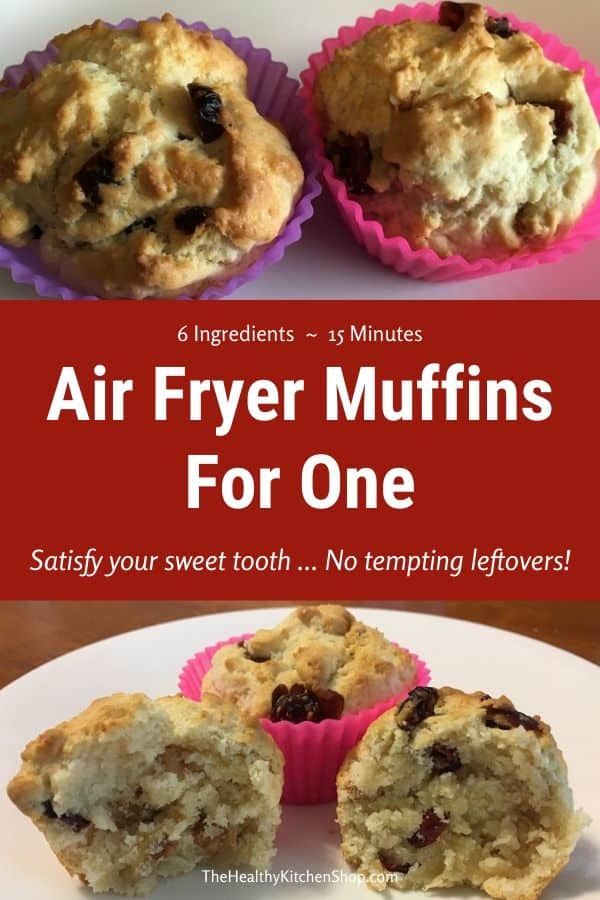 Our most popular air fryer recipes:

More delicious air fryer recipes from around the web:

(You might also like our Air Fryer Blueberry Muffins)